NO RETURN V0.14 (UE4)
10km x 10km OPEN WORLD MAP included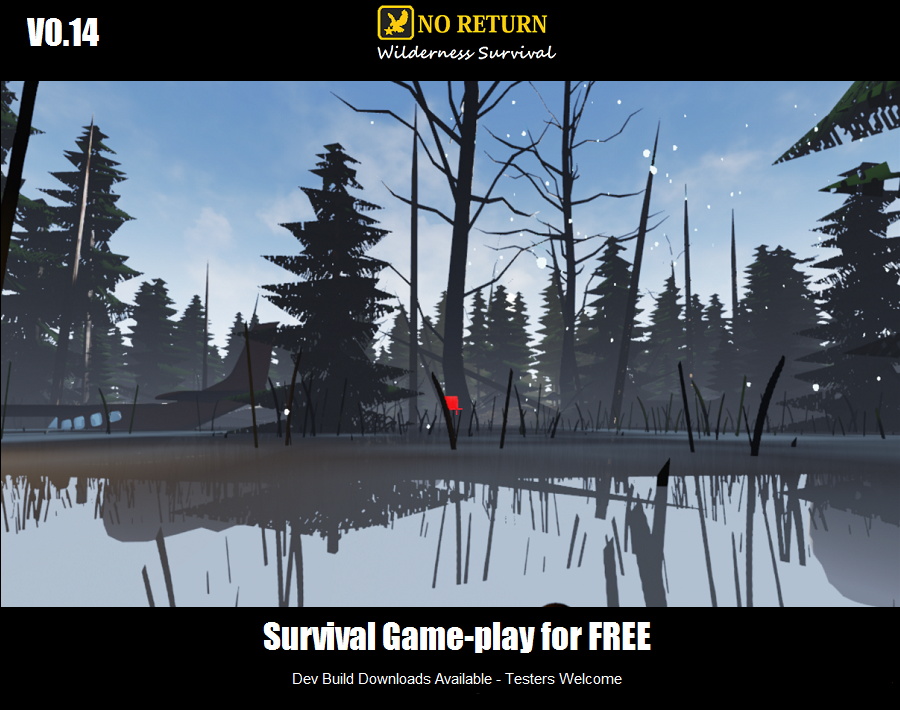 "Those Ducks now have better AI and some inventory improvements
have been made. The major news is the open world which is included.
Hopefully development will continue to progress and a full 20x20km map wont be far away.
Until then continue to enjoy the Development builds and thanks to all those
who show their support."

Wilderness Survival Dev Build - PC ONLY
- 64 bit windows
For Your Survival and Hunting Game Controls 'Click' Here

NO RETURN Survival Game V0.14 Download Summary
The Open World map has been getting some attention and I'm pleased to say an open world map is included with V0.14.

A 10x10km map is now compiling and so it shouldn't be too long before we can then get a 20x20km map working for you all as well. V0.14 will feature the 10x10km but remember this is development and not anything to consider final. Only once we have a stable 20x20km open world map will detail start to be added and assets finalized.
Just getting an open world map working, basic or otherwise is the priority. Styles and assets can easily be changed for a different look of game but that isn't really the concern at this point in development. A lot still needs done to get the games key game mechanics working, until then expect prototype assets all the way.
The Open World Map is a key goal for the game, without an open world the survival aspect wouldn't feel as real. It is only once driven to explore in a vast area that the game will take on its true meaning.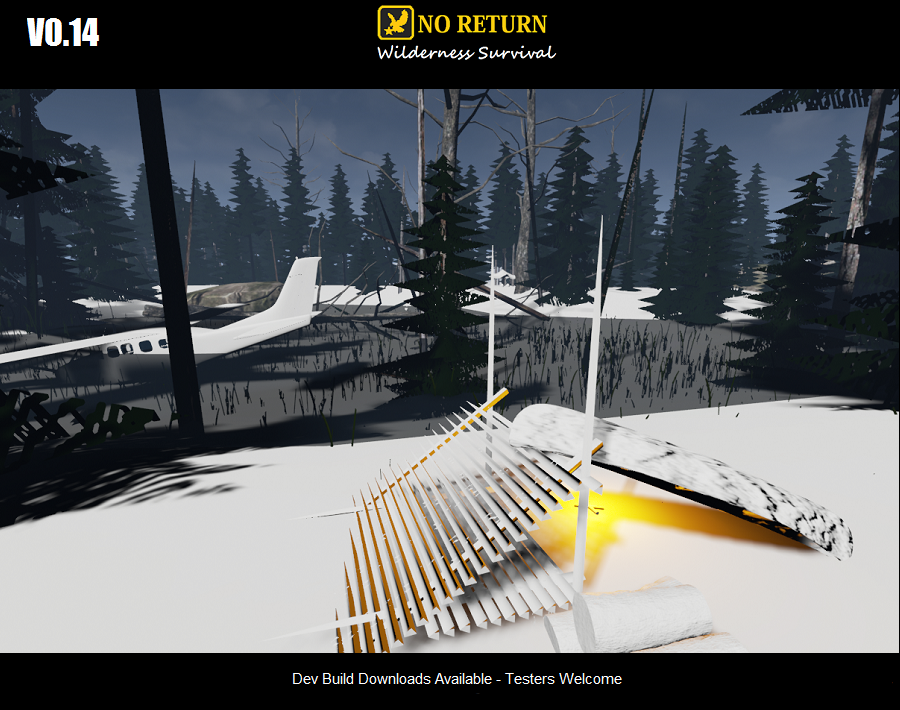 In Game Rewards are coming Soon! WATCH YOUR RANKING!

NO RETURN V0.14 (UE4)

Visit the Official Site for More Information
Development Builds & News
V0.15 COMING SOON